Ancestral History
ABOUT LA MANSIÓN
Hotel spa mansión Santa Isabella, was born as a family project, offering a different alternative of accommodation, more humane and environmentally conscious. After three years of restoration, since February 2009 we have opened our doors to receive clients and tourists who delight in our new hotel offering, an unforgettable experience for all of our visitors. We are also honored to be part of the cultural heritage of the city of Riobamba, and to be strategically located in the historic center, making mobilization on foot or by car very comfortable.
The perfect night's sleep
COMMUNITY
AND LA MANSION
The heritage area that includes the Andalusian architectural house, with its south-facing windows, and the use of certain materials with certain thermal properties, such as wood or adobe, the Andalusian patio, undoubtedly fulfill a bioclimatic and healthy function. As well as the modern area in harmony with the heritage, it is an exclusive bioarchitecture offering in every way, and lighting with the use of alternative materials. As part of our contribution to the environment, our hotel has solar systems for heating water, we recycle cardboard and plastic; We prefer glass bottles with mineral water from our local springs in rooms, and part of our amenities are made in the Amazon by Ecuadorian women, natural and organic fragrances. Every detail in lamps, furniture, paintings have been made by our local artisans, supporting fair trade and the local artisan with their quality products.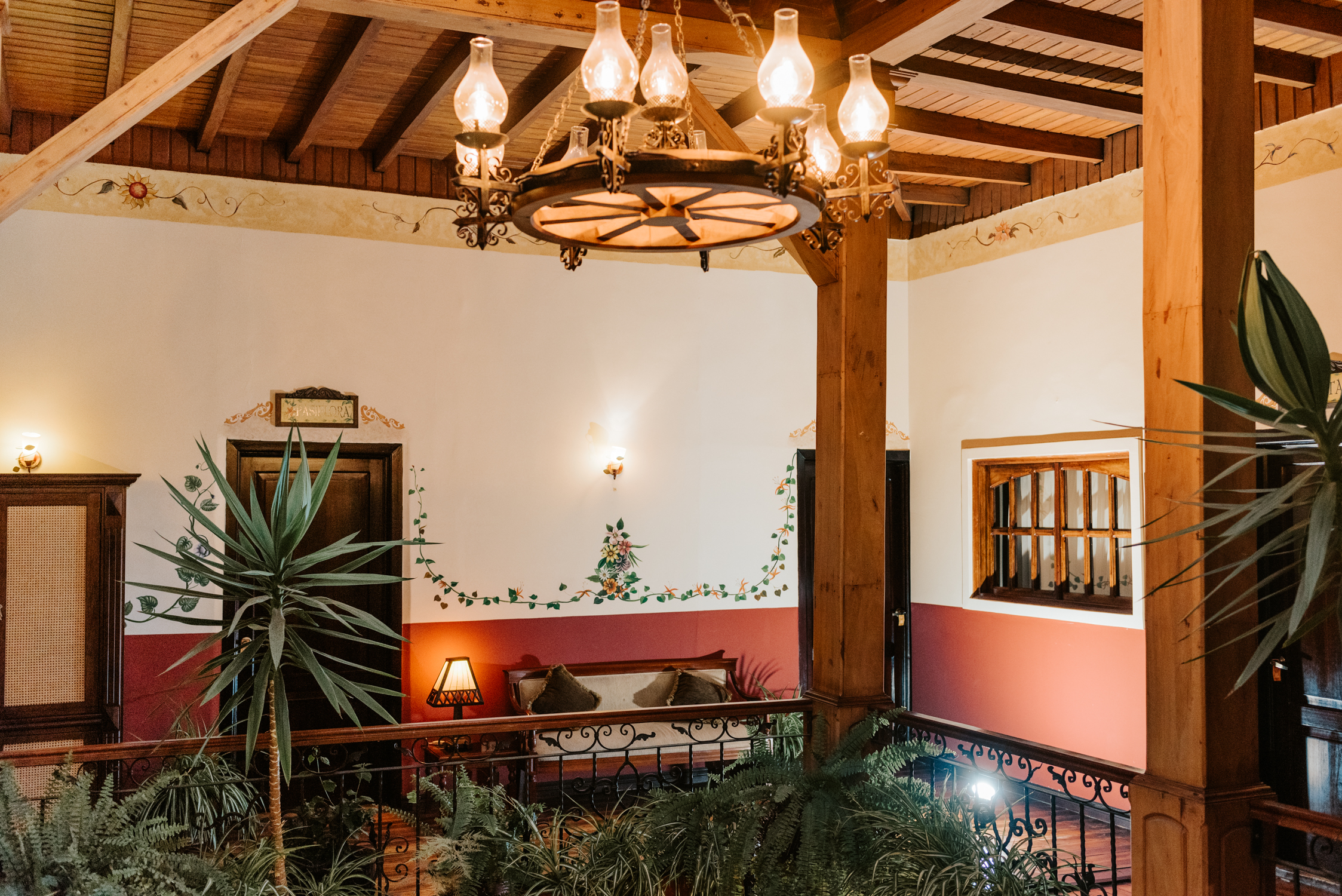 The perfect night's sleep
ZONE
PATRIMONIAL
No two rooms are the same in the mansion, each patrimonial room is named after a plant that induces relaxation and good rest. You will also find art inside each room, painted by hand by local artists. Most of its bathrooms have large tubs, and adobe walls with high ceilings provide a warm and beautiful atmosphere. We put at your disposal 11 beautiful heritage rooms, including singles, double delux and standards, twins and our beautiful duplex family suite.
Integrated services
Private bathroom / Direct TV / WI-FI / Telephone
Laundry service / Room service.
The perfect night's sleep
ZONE
MODERN
Equipped with a beautiful interior patio that includes a natural vertical garden for your viewing pleasure among which 14 luxurious rooms are distributed. This includes matrimonial suites, deluxe matrimonial suites, twins, triples and singles;
Integrated services
Private bathroom / Direct TV / WI-FI / Telephone
Laundry service / Room service.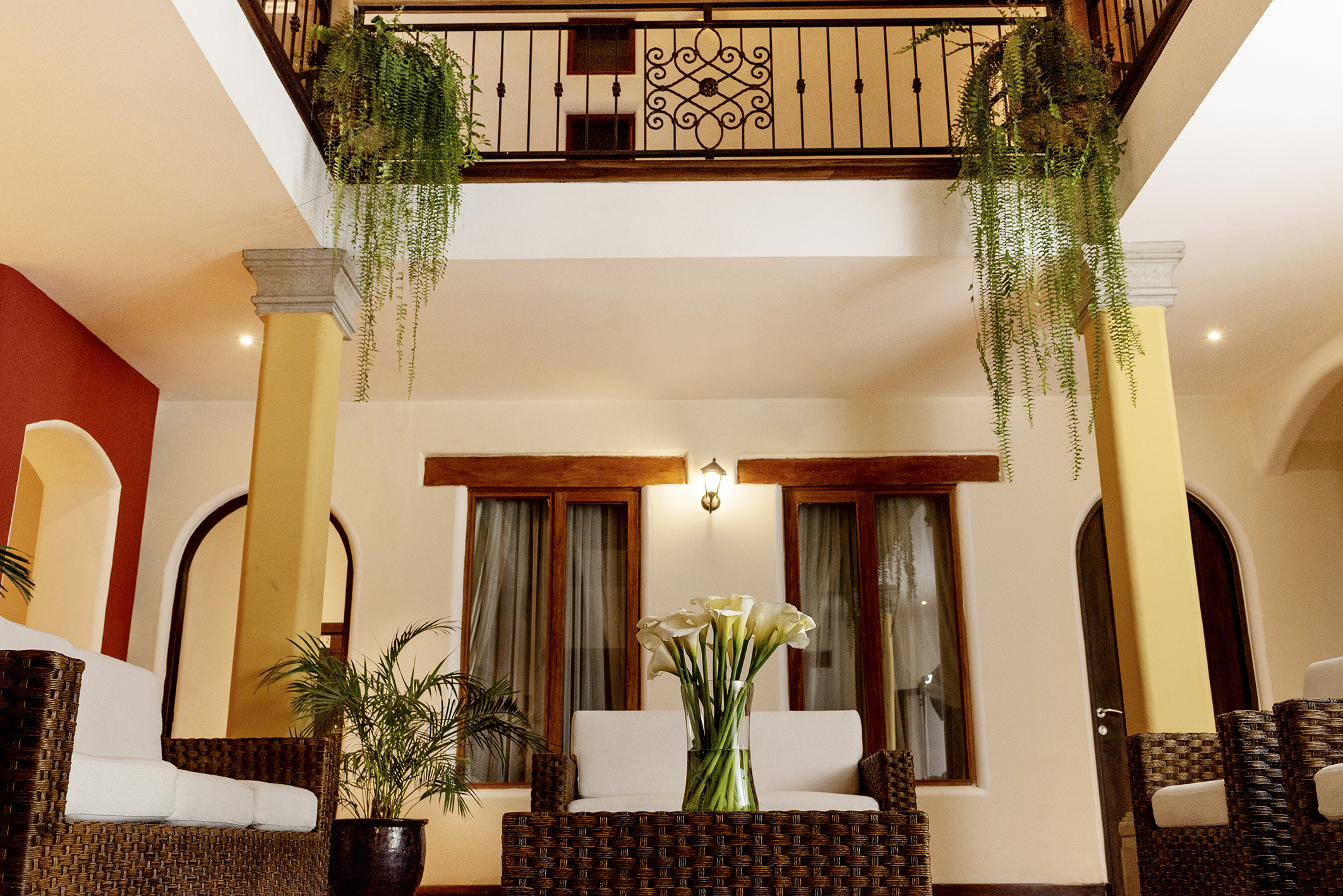 The perfect night's sleep
LA CUEVA
DEL CURA
The only underground bar in the city. There are mysteries and legends in the stone-walled passageways of the CUEVA DEL CURA. Surround yourself with our stories and heritage, together with your friends or your partner.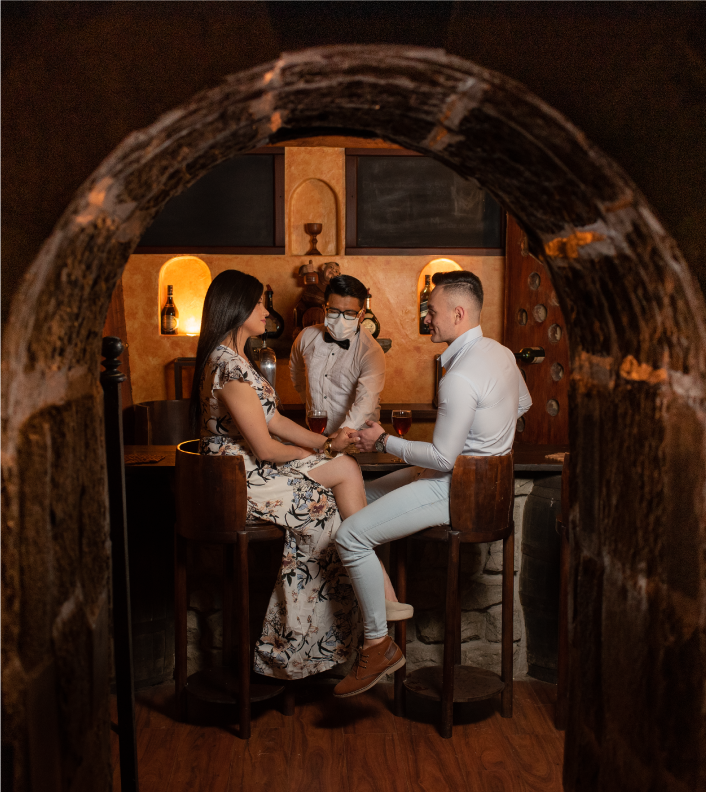 Now that you are here
WHY NOT SPEND THE NIGHT WITH US?
Our bar, restaurant and spa are open seven days a week for non-residents.