Schedule
Tuesday to Saturday
Breakfast: 08:00 - 10:00
Lunch: 12:00 - 15:00
Dinner, Bar: 18:00 - 21:00
Email
info@mansionsantaisabella.com
Address
Avenida José Velóz 28-48, Riobamba
Chimborazo, Ecuador
060102
LA CUEVA
DEL CURA
The unique underground bar in the city. There are mysteries and legends in the stone-walled passageways of our bar. Surround yourself with our stories and heritage, together with your friends or your partner. Delight in our traditional tapas Riobambeñas and drinks, as well as a variety of extraordinary cocktails, all based on ancestral fermented drinks made by the skilled authorship of our chef. Ideal for private celebrations, anniversaries, birthdays, romantic dinners and MARRIAGE PROPOSALS.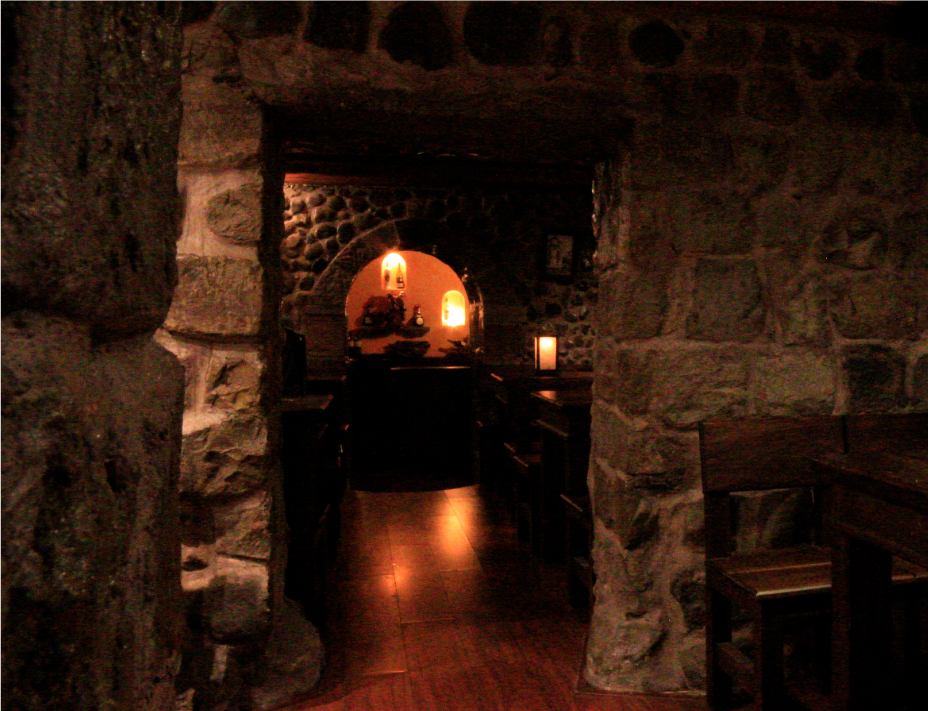 THE LEGEND
At the beginning of the 19th century, the Mansion was owned by Fray Valarezo, who had it built in between of two Franciscan convents; this one, concealed underground passageways with stone walls and lintels reused from the colonial era, these secret passageways connected the convents below the streets of the city. It is said that this was a place of clandestine meetings of the highest authorities of the church, where important decisions of the local government were made. Also a part of the caves were destined as warehouses of the wealth of the potentate Fray; one of the most precious was its huge cellar of Spanish wines that rested in large oak barrels; part of the cellar was rescued and can now be seen integrated into the bar.
Now that you are here
WHY NOT SPEND THE NIGHT WITH US?
Our bar, restaurant and spa are open seven days a week for non-residents.